ANNUAL BABY SHOWER
THANK YOU FOR SUPPORTING THIS EVENT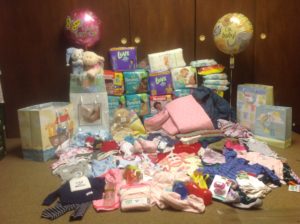 Items are distributed to:
Chester County Women Services (CCWS)
Birthright in West Chester
Birthright in Coatesville
$75 monetary gifts                    443 diapers
167 used clothing                       89 new clothing items
19 accessories                             9 toiletries
9 packages of wipes                     8 hand made blankets
3 blankets                                     3 hand made hats
3 push animals                             2 formula
Thank you for your participation in this event in front of Planned Parenthood and for your generous donations showing concern for mothers and their babies.
It is a great reminder to passing motorists that the ultimate alternative to abortions is a lifetime  for a child.
Paulette Matthews
610-286-5450 (H-Pa)
484-832-2746 (C)
https://www.facebook.com/Chester-County-Pro-Life-Coalition-375557839261073/
Closing Ceremony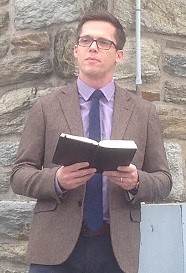 The closing ceremony was led off by Pastor Raymond Johnson, the lead pastor at the Journey Church in West Chester.  He pointed out the events, both biblical and recent, which have led to our present abortion culture. He called on us to stand, not only in opposition to abortion, but also to pray for those who have chosen to end the life of the child.
This was followed by a procession to Planned Parenthood carrying 60 white crosses, each of which represented one million children legally killed since the Roe v. Wade decision.
Following a short prayer service at Planned Parenthood, there was a social at the Knights of Columbus hall.  During the social, Maritza Spence  addressed the group.
Maritza is  the bi-lingual education co-ordinator for Chester County Women Services. She provides the parenting classes at all three CCWS locations.
Maritza is also certified in the Relationships Under Construction Program which is part of the community based Sex Risk Avoidance Program. These programs are educational programs striving to prevent teen pregnancies and improve youth health and well-being. These classes are being offered to the community.
For more information contact: maritza@ccwsmedical.org.
Summary
In the campaign just completed 546 babies were saved, bringing the total to 13,851 babies saved by the 20 campaigns. Also, 157 abortion workers have quit and 90 abortion centers have closed.
Thank you to all who participated.