Nationally acclaimed, Jesse Romero, will be speaking on Sunday, October 23, 2016
at St. Peter Church, 2835 Manor Rd., West Brandywine, PA 19320.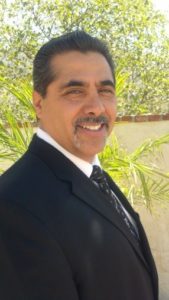 The topic: "Moral Relativism" – the root cause that feeds the culture of death. Jesse will address current moral and cultural issues.
There will be two presentations:
4:00 pm for adults
7:00 pm for teens.
Jesse is a full-time bilingual Catholic Lay Evangelist, who is nationally acclaimed for his dynamic, upbeat Christ centered preaching. His preaching apostolate is "On Fire Evangelization." Jesse is a resident of Arizona and a retired Los Angeles Deputy Sheriff.
The presentations are free and no reservations are required.
The program is sponsored by the Respect Life Committee as part of their "Life, Love & Sexuality Series".