Major Milestone
During this previous 16th Campaign of the International 40 Days for life, the 10,000th  baby was spared from abortion.  40 Days closed with a total of 10,192  babies saved since 2007. Because of you and your commitment, Chester County has been a part of all 16 campaigns.
The students from Regina Luminis Academy and Bishop Shanahan High School  came to Planned Parenthood on March 25th to commemorate the Feast of the Annunciation.  They brought much attention to the conception of Jesus and a reminder that at that very moment Jesus began His redemptive journey for our salvation.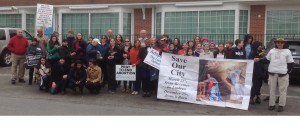 Regina Luminis Students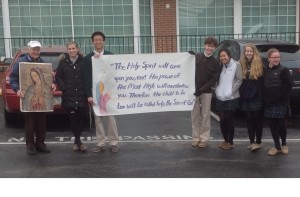 Bishop Shanahan Students
Please continue your vigils in front of Planned Parenthood, praying that all mothers will receive the grace to welcome their babies no matter the circumstances of their children's  conceptions.
Thank you for your continually support of the unborn and their families.
Paulette Matthews
(H) 610-286-5450
(C) 484-832-2746